Extract services - information, new service request
Extract Services provide an analysis service which enables a wide range of clients to access bespoke information or data held on the National Data Warehouse.
This could include ad-hoc requests, the establishment of a regular report of data extract or access to the GIS service. We hold up to 20 years of data from a wide range of patient level data sets covering Admitted Patient Care (inpatients and day cases), Outpatient appointments are referrals, Critical Care, Emergency Department attendances, Maternity Indicators, Postponed Admitted Procedures, Child Health, Substance Misuse, Canisc (the national cancer system), ONS birth and mortality and Welsh Demographic Service Data.
Welsh Health Data Mart
The Welsh Health Data Mart is an interactive tool that enables the user to extract and analyse health-related data from the Digital Health and Care Wales Data Warehouse. The user is able to design their own queries to return data according to their own personal specification from a range of datasets.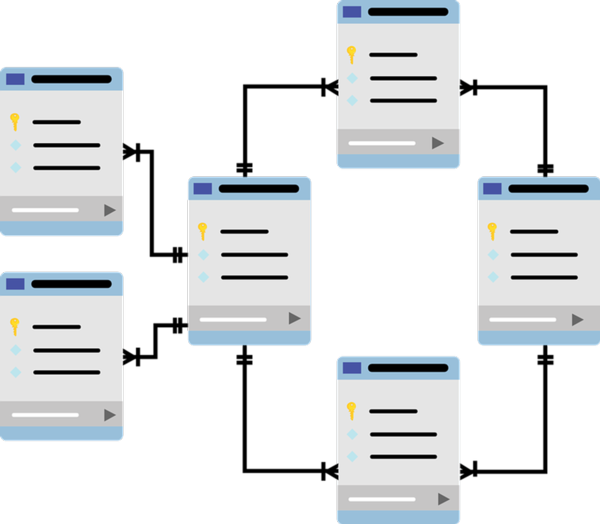 Extract services enable data from multiple tables to be displayed together www.needpix.com/photo/download/816914/
Access
To access Extract services please contact PDIT.requests@wales.nhs.uk in the first instance and one of the analysts will be able to advise you on whether the data is available, the process for making a request and any necessary specifications or documentation you may need to provide.
This service is currently operational and analysts are maintaining a normal service, however, Covid-19 work will of course be taking priority.
In order to be set up as a registered user for the Welsh Health Data Mart, please email the Publishing Team at publications@wales.nhs.uk